Ok, so I know usually I only do HP fanfiction and HP icons, etc... but for some reason today, I felt like drawing! I tried drawing a semi-nude Harry... but it just came out... dumb. So I just started drawing a new page, and somehow managed to come up with a semi-decent (for me) drawing of a nude Ginny. Yes, its nude. If you don't like nudity, don't look at it. I have three versions for you: the original scanned b/w version, the touched up b/w version, and then the version where I added color and such in Photoshop. Its ok. The arms are weird and I don't like her hair. Oh, and I suck at faces. Yeah.
Title:
Waiting...
Artist:
alliana07
Rating:
Ummm... R for nudity?
Media:
Ink Pens, color added in Photoshop CS
Featuring:
just Ginny Weasley
Notes:
I called it "Waiting" because I picture her having just shed her clothes standing naked in front of (insert you favorite Ginny pairing character here), just waiting for them to say or do something.
ORIGINAL INK SKETCH
TOUCHED UP INK SKETCH
COLOR ADDED IN PHOTOSHOP, FINAL VERSION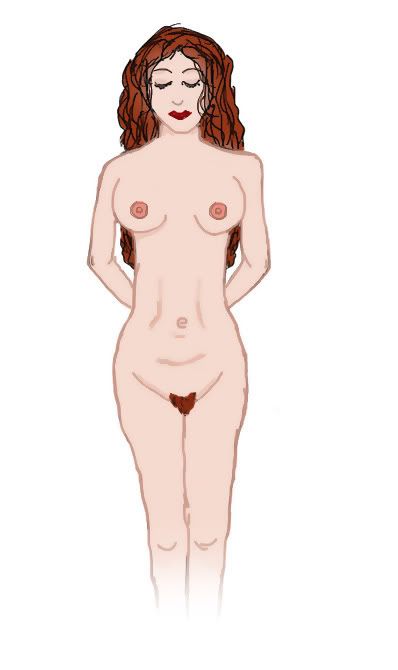 And by the way, yes I know, I suck at drawing. Blah. Or not? I dunno. I might do a better version some time with more shading. I'm going to post this at my personal journal too.